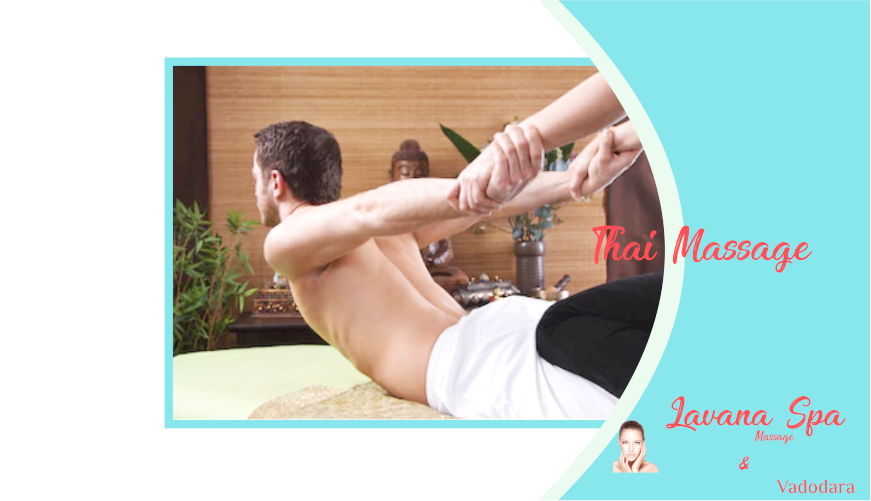 Thai Massage
Thai massage is an ancient healing system combining acupressure, Indian Ayurvedic principles, and assisted yoga postures.
It is most demanded massage service these days.

Traditional Thai massage uses no oils or lotions. The recipient remains clothed during a treatment. There is constant body contact between the giver and receiver, but rather than rubbing on muscles, the body is compressed, pulled, stretched and rocked.

The recipient wears loose, comfortable clothing and lies on a mat or firm mattress on the floor.
Frequently Asked Questions
When should I arrive ?
Please arrive at least 15 minutes prior to your scheduled treatment time. Upon arrival at the Spa, please proceed directly to the reception counter. Our spa receptionist will re-confirm and briefly explain your scheduled services
Should I shave and shower before a treatment?
What should I wear during my treatment?